Jimi Hendrix, The Isley Brothers y Sam & Dave entran en el Rock Hall of Fame
Entre los nuevos habitantes del particular "paseo", estaban el músico Jimi Hendrix, autor de temas como "Hey Joe" o "Purple haze"; The Isley Brothers, y su recordado "This old heart of mine"; The Yardbirds, grupo por el que pasaron estrellas como Eric Clapton y Jeff Beck, y Sam & Dave, los responsables del inolvidable "Soul man".
Pero no fueron los únicos. Esa misma fecha compartieron el mismo honor The Bobby Blue Band, Booker T & The Mg"s y Johnny Cash.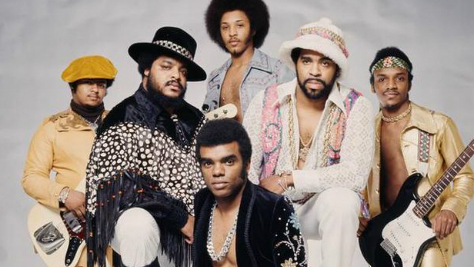 El Salón de la Fama del Rock es un museo situado en Cleveland, Ohio, dedicado a rendir homenaje a los artistas más famosos e influyentes implicados en la industria de la música. El rock and roll ocupa un lugar privilegiado en la institución diseñada por el arquitecto I. M. Pei.
Para que un artista o grupo obtenga su particular reconocimiento en el salón de la fama, deben pasar 25 años tras haber lanzado su primer álbum. El jurado está formado por académicos, productores y periodistas que eligen por votación a aquellos músicos que consideran, han tenido influencia demostrable en la historia de la música rock. El artista queda inmortalizado en una figura de cera junto a su primer disco.